Business Spotlight: Spiral Spine – Erin Myers, Radio City Rockette turn Pilates Guru.
In her first season as a dancer, Erin experienced excruciating knee pain and was introduced to pilates after medication and other physical therapy provided no relief. Her journey really takes off after relocating to Nashville, TN and opening her first pilates studio. During this time, word spread that she had scoliosis and did not let it stop her from becoming a successful dancer. From there people flocked to her in hopes of finding a way to stabilize their own scoliosis and in some cases their kids. It was not specialized training on the matter in which she was able to help people, but rather her "anatomically correct" pilates training. From there we bring you Spiral Spine.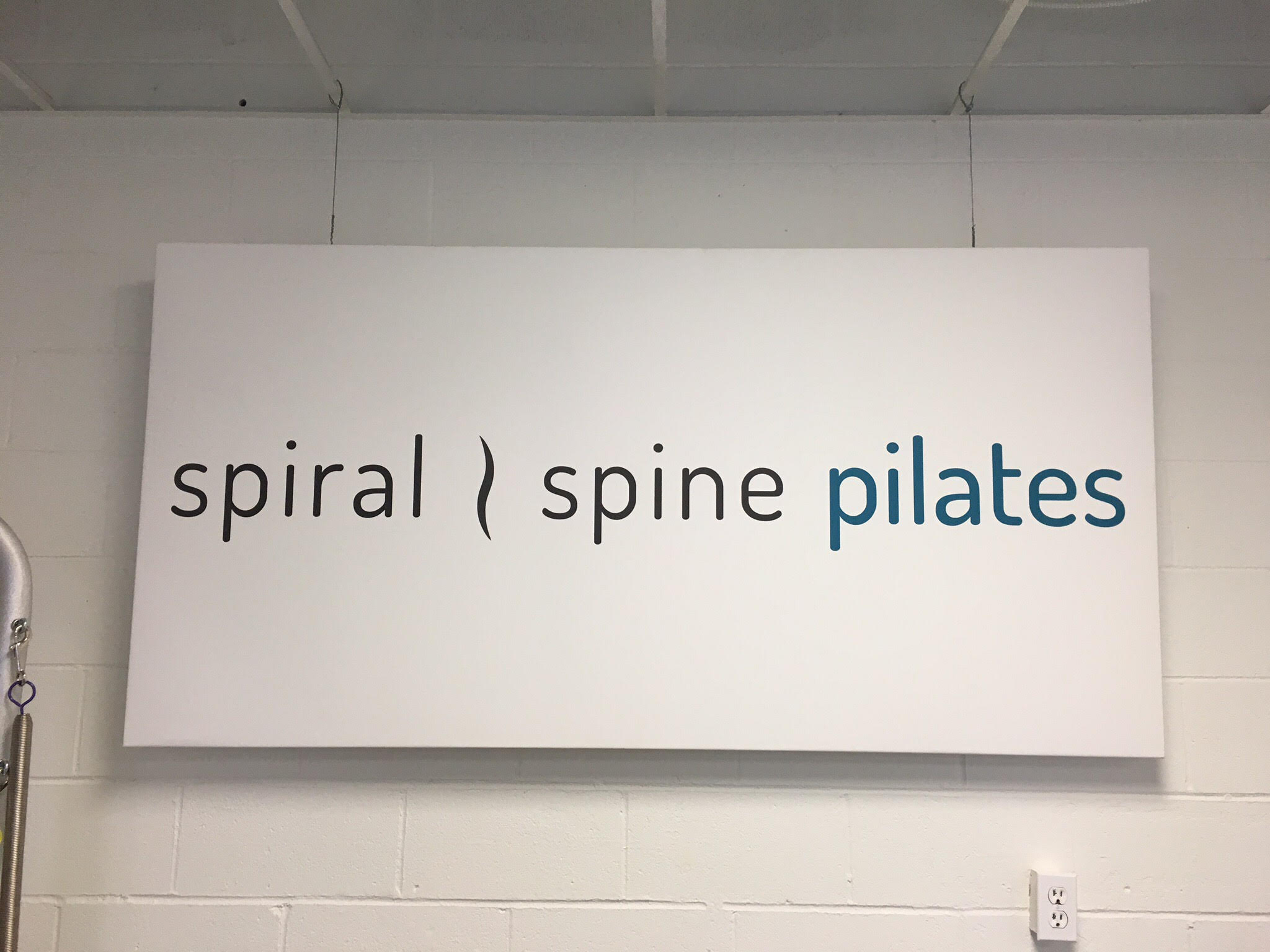 Q&A:
How did you get started with Pilates and the emphasis on scoliosis?
I experienced excruciating knee pain while dancing in my first season as a Radio City Rockette. No medication, physical therapy, massage therapy, knee braces, or medicated patches relieved the horrible pain and swelling I experienced in both of my knees. The Rockette's manager recommended Pilates if I wanted to come back for another season. I soon took my first Pilates equipment class and fell in love. Within months, my knee pain was gone, my knee braces were thrown away, and I was a true believer in the healing power of Pilates.
A few years later, I opened my first Pilates studio in Nashville. Word started to spread that I had scoliosis and hadn't let it stop me from becoming a Rockette. People with scoliosis, and parents whose children had scoliosis, started coming to me in hopes that I could stabilize their scoliosis, particularly as they wanted to avoid back braces and surgery. I had no specialized scoliosis training at the time, but had some phenomenal anatomically correct Pilates training. Very quickly, we had great success stories coming out of the studio. That was the beginning of my Pilates and scoliosis career.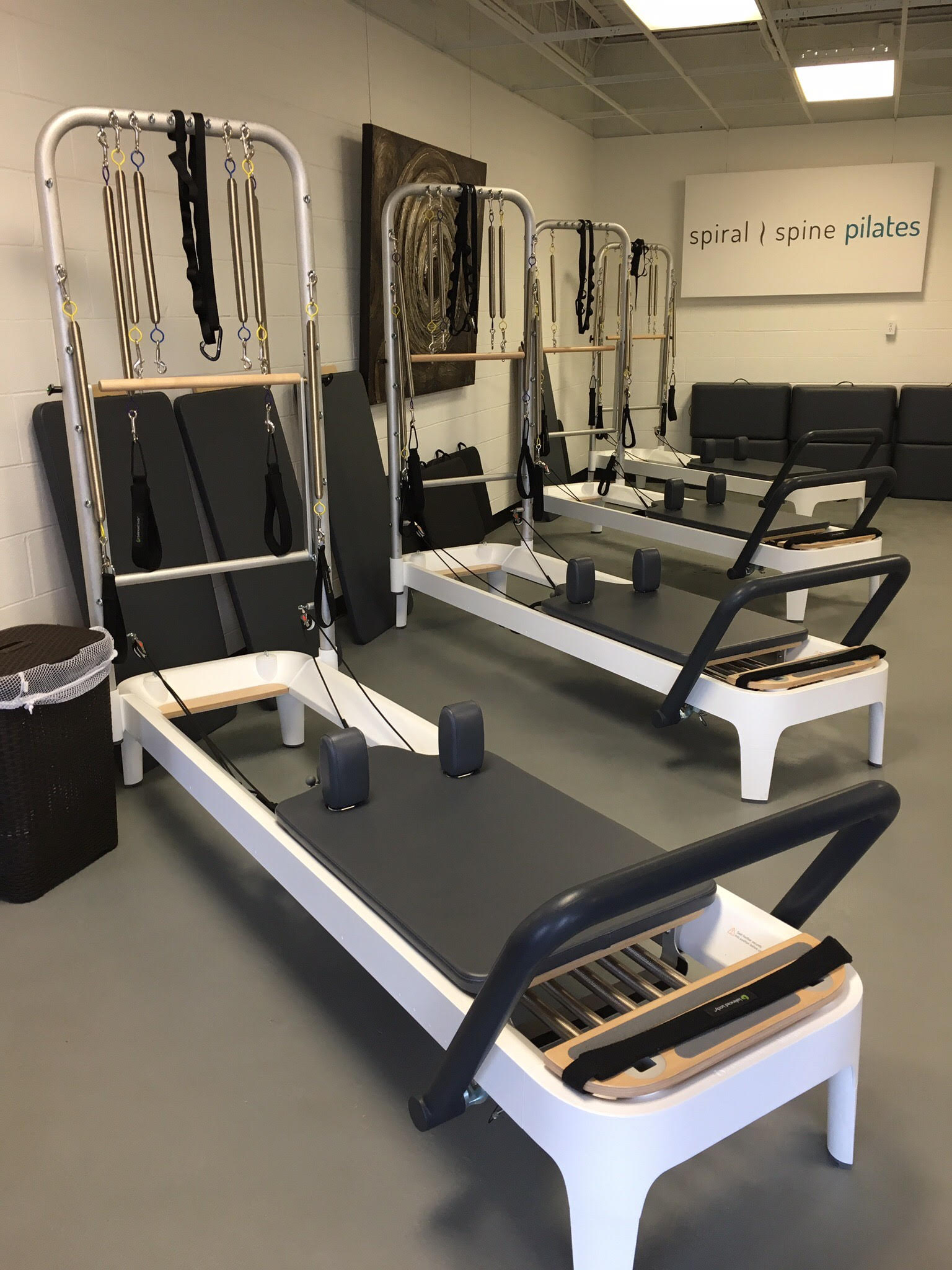 What brought you to Nashville and how long have you been here?
My husband and I moved from NYC to Nashville about 12 years ago. We knew we eventually wanted a family, I wanted to have a business, and we both knew we didn't want to do either in NYC. We prayed on where the Lord wanted us to go, and Nashville was the winner.
What inspired you to open Spiral Spine Pilates?
Six years ago, after selling my first Pilates studio, I wrote a book called "The Beautiful Scoliotic Back" and put it for sale on Amazon. It was my scoliosis story along with proactive advice for those recently diagnosed with scoli. I wrote it while at home a few months after giving birth to my second son and honestly, wasn't expecting much to come from it. Well, I was shocked that it took off! Parents started contacting me from all over the world asking for advice on how to help their children with scoliosis. I soon created another book, an app, a workout video, and an educational teaching video for scoliosis, all under the company name of Spiral Spine. As I pondered what my next move was in helping those with scoliosis, I knew it was time to open another studio. Spiral Spine Pilates was birthed.
What benefits does Pilates offer someone with scoliosis or other spinal conditions or injuries?
Many spinal conditions, including scoliosis, are issues that one will live with for the rest of their life. Pilates is a safe and effective way to keep the spine flexible and strong. At Spiral Spine Pilates, we have clients with scoliosis, disc herniations and bulges, spinal fusions, cerebral palsy, Schuermann's disease and Marfan's syndrome to name a few. People know they can come to the studio and get a safe and effective workout, no matter what their bodies are dealing with. They can join a small group class and work on Pilates equipment with a great instructor who won't leave them injured, and feel totally normal because they are surrounded by other people who are striving to improve their bodies through Pilates.
What is a common misconception of Pilates?
People think Pilates is just for fit, thin women. Not true. At Spiral Spine Pilates, we have children, men, and people of all shapes and sizes. Truly, anyone can do Pilates and find benefit from it. There was actually a woman who started coming to the studio two months ago that originally said, "I'm nervous to try Pilates because I'm not a skinny, young chick." After her first private session, she fell in love and now comes to the studio three times a week for private and group classes.
What would you tell someone who is interested in Pilates, but has never done it?
If you want to feel more alive in your body, find more bodily freedom, and experience less pain, you've got to give Pilates a try. You'll find out what true core strength is for the first time and wonder how you ever lived without it. At Spiral Spine Pilates, we have both private instruction and small group classes to suit whatever needs you may have. You can register online at SpiralSpine.com and also through our free Spiral Spine Pilates app.
If you weren't a Pilates instructor what would you be doing?
I have an entrepreneurial spirit and would be creating some kind of business or product to help improve people's lives.
What is your favorite local spot?
My husband and I are foodies, so when we can get a date night you can find us at a restaurant with locally sourced ingredients and an amazing chef.
Favorite place to purchase active wear both on and off a budget?
I'm a Lulu Lemon snob when it comes to workout pants. I was a Lulu ambassador at my first studio and absolutely fell in love with their luon fabric. I still have some of their pants from 10 years ago! They are quite pricey, but they will last you a lifetime and eventually come out to only pennies a wear.
When not working, what do you do for fun?
You'll find me either doing an inductive Bible study, digging up to my elbows in my organic food gardens, taking walks with my husband, or playing soccer with my sons.
What are your words to live by?
For You formed my inward parts; You wove me in my mother's womb. I will give thanks to You, for I am fearfully and wonderfully made; wonderful are your works, and my soul knows it very well. – Psalm 139:13-14
Make peace with the Lord that exactly how you are is exactly how God chose to beautifully make you. He intimately knows you and chose you to have the body you have. Lay it at the feet of the cross and you will no longer fight with your body, but will have peace that only the Prince of Peace can give.
Share with us how your business has given back to the community?
I have a very soft heart for children and teenagers who struggle with self-esteem issues in regards to their bodies. I've yet to find a local organization that focuses on that, so if you hear of one, please let me know!